Announcing The New
#MakeItReal Chat
A Chat About Increasing Relevance Of Content For Our Students
Every Wednesday, 9:30 pm for 30 Minutes
I had the fantastic opportunity to host the popular Teach Like A Pirate chat (#TLAP transcript) last night to discuss the components and ideas in my new book Instant Relevance, Using Today's Experiences in Tomorrow's Lessons.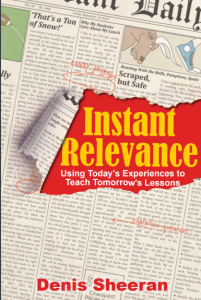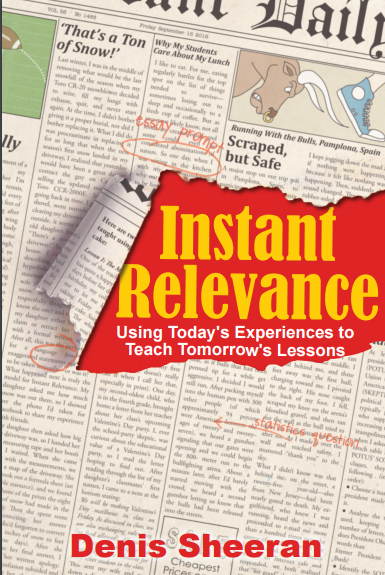 Dave Burgess(@Burgessdave), who published the book with his wife Shelley Burgess(@burgess_shelley), gave me the opportunity to hijack their weekly chat. It was my first time hosting a twitter chat, and so why not jump into one of the fastest moving, most exciting chats out there? It's trial by Twitter Chat fire! So many people contributed such great ideas for ways to make their content more relevant to students by using what's happening around them right now that I can't allow that idea flow to stop after one chat. Students need our best ideas, but ideas that they care about.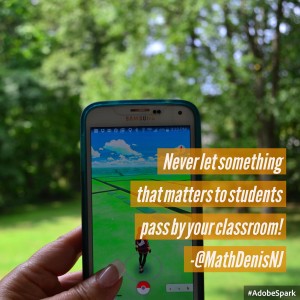 So I will be hosting a new, 30 minute chat each week on Wednesdays at 9 pm under the hashtag #MakeItReal. It will be formatted around three questions, presenting something that is new and recent in the world, and the participants will build ideas of how to use that in the coming days with their students. My hope is that #MakeItReal will be an idea and lesson generation factory and that weekly, teachers will come to the let seeds of ideas germinate, as well as leave with a stockpile of ideas to choose from for teaching.
Please join me weekly on

Wednesdays at 9 pm

for

#MakeItReal

chat and let's team up to make learning relevant to our students again.