Fanduel: Points = Payout
Act 1

1. I won $7. How many points did I score?
2. Write down a guess.
Act 2
3. What information would be useful to figure this out?
4. Write down some questions you have in your head right now.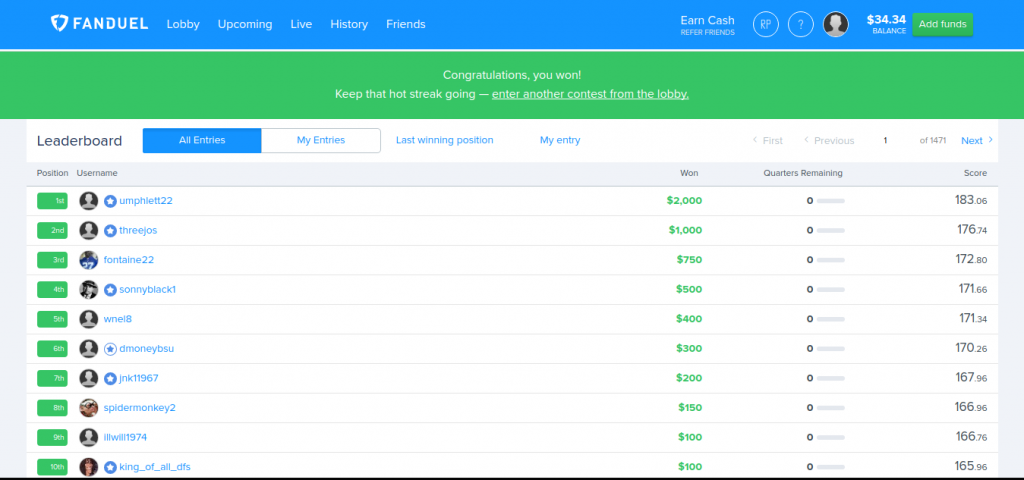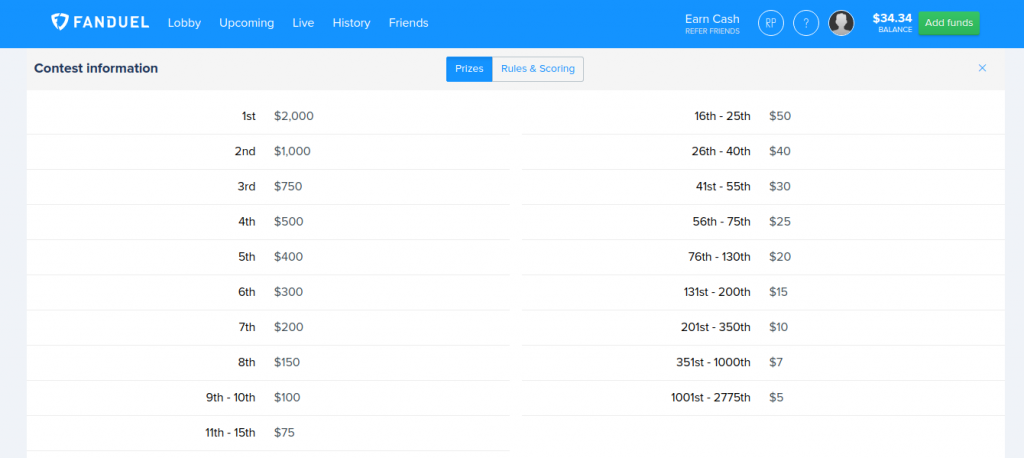 Act 3

That's right. My Fanduel name is HandsomeBWonderful.
Sequel

Do you feel that the placement of the blue player is accurate?
Where would you place a player who won $15?
---