Watermelons! Watermelons Everywhere!
WARNING: WHEN DEALING WITH WATERMELON CATAPULTS, LEARN PHYSICS FIRST!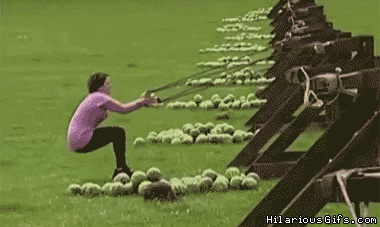 People like to send me jokes, memes, gifs etc., about math because, well, it's a kind of defense mechanism. A lot of people have a bad relationship with math, so laughing about it makes it better. I've had a tendency to shrug off most of these because I've very likely seen and/or heard all the math jokes before. Well, for #MakeItReal Moment Number 3, I realized that these jokes are more than just defense mechanisms, they're opportunities to learn and to engage our students!
Here's what I got the other day.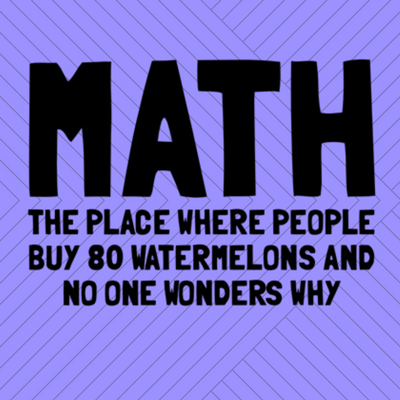 It's funny because it's true.
But instead of shrugging it off, I asked some kids about it because I figured…someone was wondering "WHY?"
Here are some responses.
Is he a chef making something for a huge party?
Is he starting a watermelon farm?
Maybe she owns a grocery store and is just stocking up!
See!?! You want to know who wonders "why" to things like this? Kids do. Give them a chance to talk it out.
What are three ways you could use this moment in your classroom to add relevance to a lesson?