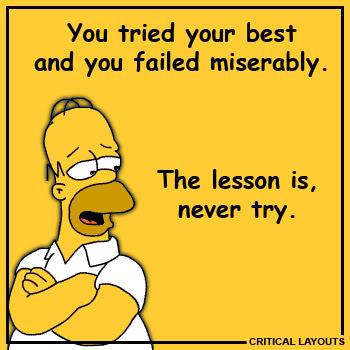 It doesn't matter anymore. 
It just doesn't.
In the words of James Ingram, "I did my best, but I guess my best wasn't good enough."
Earlier this summer, I decided to respond to regular, repeated, and seemingly desperate requests to improve Google Slides so that it would have the functionality that Powerpoint users were accustomed to. In particular, they wanted a Slide Sorter panel and the ability to Hide Slides in a presentation. I set out to find a way to #MakeItReal for them.
In the words of Robert Van Winkle, "if there was a problem, yo, I'll solve it."
So I did. I created the Slides Sorter extension, which now has hundreds of users, and the Hide Slides extension, which has over a hundred users after only a month.
But it doesn't matter anymore. It just doesn't.
Yesterday, Google announced new features for Slides, including proprietary add-ons now available and, are you ready, a Grid View for slide sorting and a Skip Slides feature from the right click menu.
See?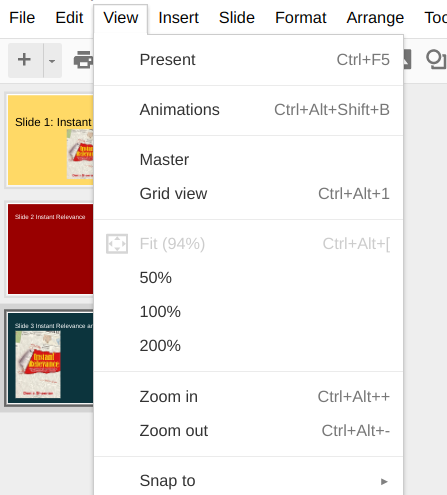 And the Skip Slides feature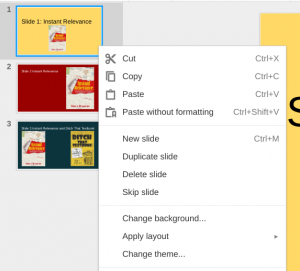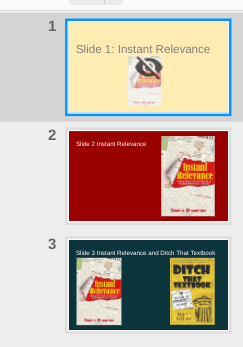 I find it interesting that the icon Google used to display their skipped slides is pretty much the same as the icon I used for the hide slides extension…but who's bitter, right? Definitely not me 🙂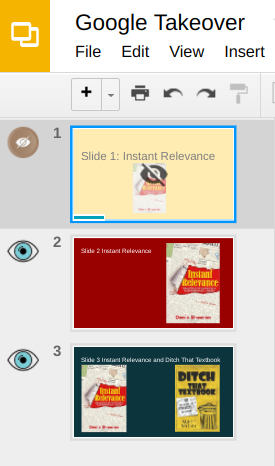 So here's my real point. I'm not upset at all that Google has finally added these features. It means that they're listening to and acting on the needs of their users. What could be better than that? I'm excited that these features are now native to the Google Slides environment and am looking forward to what request they'll respond to next.
Am I a little hurt that the fame and social media fortune that comes with being the Google Sides Extension Hero (it's a thing) will no longer be mine? Actually, no. 
I put time and effort into creating something I thought would be helpful, and it was, for a time. But now that there's something more effective, I've got to be ready to let go. It's like that one project that you love having your students complete, but doesn't belong in your curriculum anymore. It's the one piece of literature that you love to read with your students, which has been replaced by a different piece. It's "The way you've always done it," but now it's time to let go.
But fear not!! Let go of that project, that book, and quit doing things the way you've always done them. Your creativity, desire to help students learn, and reputation as an educator and a problem solver now precedes you!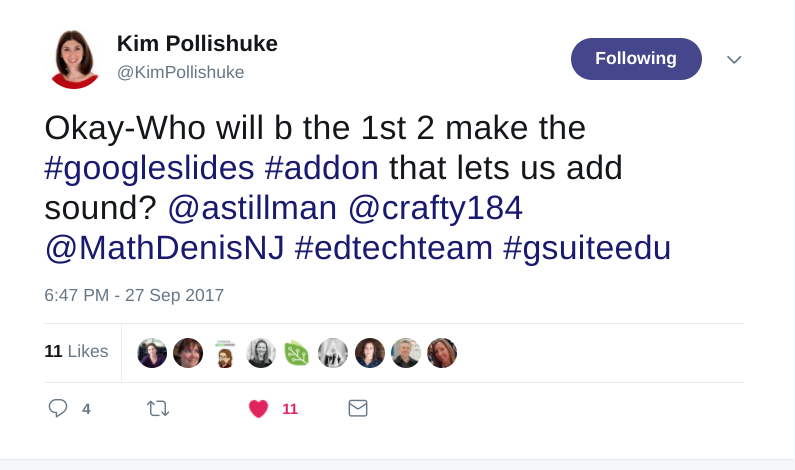 In my opinion, new challenges are better than old successes.
Challenge Accepted!
Challenge yourself today. 

Remember to use the #MakeItReal Hashtag for sharing ideas!
Connect with Denis Sheeran at Denissheeran.com
Twitter: @MathDenisNJ and
#MakeItReal Chat Every Wednesday 9:30 pm EST for 30 Minutes.
Read Instant Relevance