MakeItReal Moment 13
It snowed in Buffalo, NY this past weekend. This is not unusual for Buffalo, NY. The fun part is that it snowed on Sunday, during the Buffalo Bills football game versus the Indianapolis Colts. Snow football is awesome, and presents unexpected circumstances to the players and the viewers. One  of those unexpected circumstances I present to you now as a 3-Act Math question. Have fun!
ACT 1
That was an awesome kick! But it wasn't the best story of the game. Check out this headline from the next morning.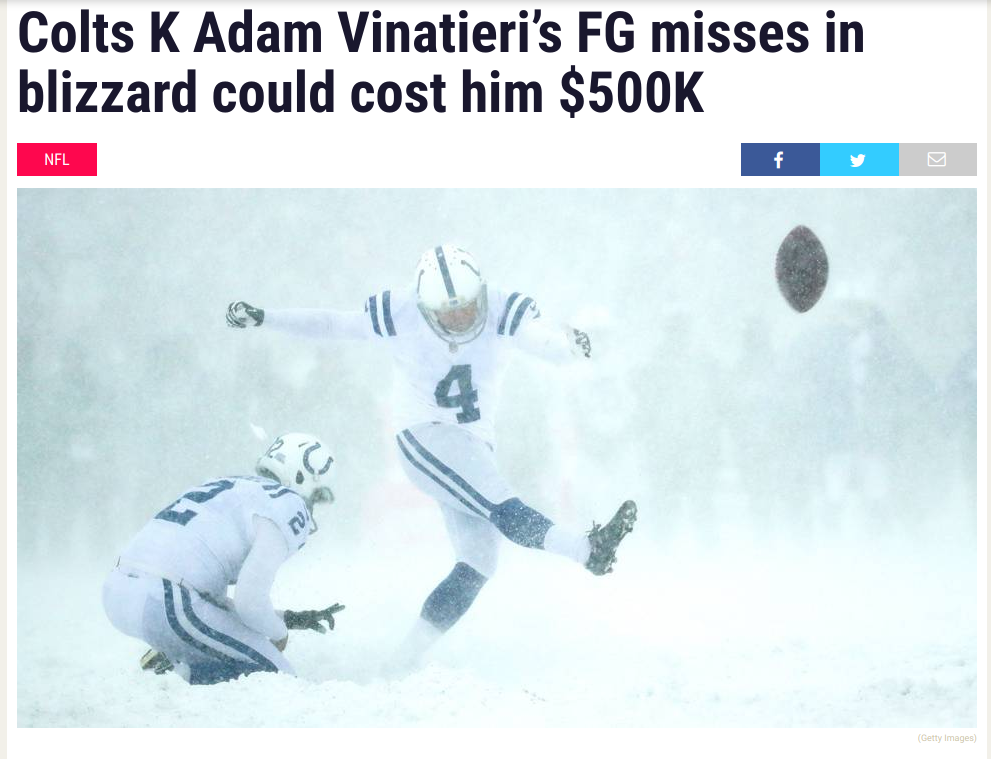 What questions do you have?
What information do you think you need?
What else would you like to know?
Act 2
Here's some more information for you.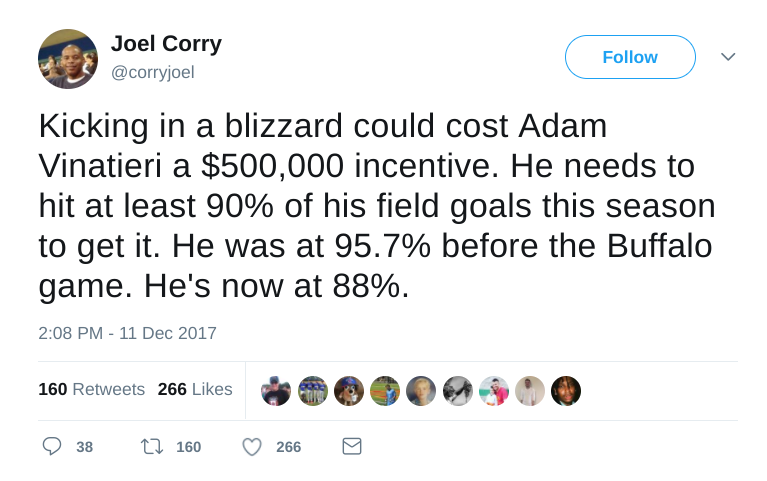 Before the game, Adam had hit 22/23 field goals. He missed two during the game. 
Act 3
This scenario from one tweeter lines up how Adam can get exactly 90% of his kicks.

Sequel
Here is a link to the Indianapolis Colts remaining schedule.
What are some other reasonable ways he can get the contract incentive?
What if he misses one more?
Share your ideas and lessons with me at the #MakeItReal Hashtag on twitter!!!

Remember to use the #MakeItReal Hashtag for sharing ideas!
Connect with Denis Sheeran at Denissheeran.com
Twitter: @MathDenisNJ and
#MakeItReal Chat Every Wednesday 9:30 pm EST for 30 Minutes.
Read Instant Relevance