Pyramid Scheme
For today's #MakeItReal Moment, I present to you…Yesterday's Foxtrot Cartoon, by Bill Amend.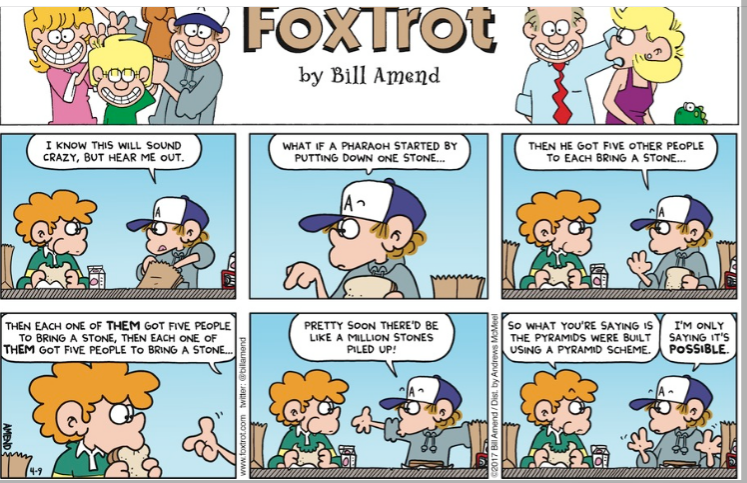 Question 1: How many levels of the pyramid scheme are necessary before crossing the Million Stone threshold?
Question 2: How big would each "stone" have to be to actually be able to build one of the Great Pyramids with 1,000,000 stones?
Question 3: Based on the following information, what questions do you have?

The challenge:
What do you read or see almost every day, like this cartoon, that you could draw questions and connections from? Why don't you?
What are three ways you could use this moment and moments like it in your classroom to add relevance to a lesson?