Fear not! This is NOT an anti growth mindset post. If you've read much of my writing at all or seen any of my math related tweets, you know that I'm all for building a culture based on growth, especially in the math classroom. This is more of a post about pulling up your bootstraps (or in this case, roofstraps) to do what no one expected you to do. Knowing my penchant for the relevant, an old friend from high school, now colleague in the world of education, Freya Mercer (@EduFreya) pointed me to this article yesterday: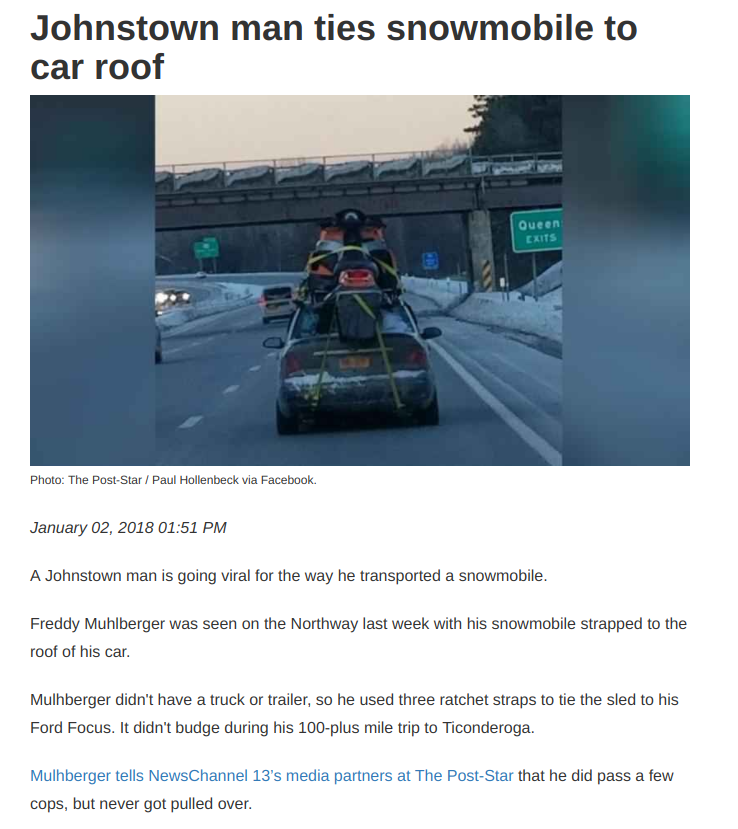 For some, seeing a snowmobile strapped to the roof of a Ford Focus might be par for the course (my Minnesota friends?) but for those who left comments on the article…not so much. In fact, as of the writing of this blog post, the news outlet's facebook post has 956 reactions, 902 shares, and over 1000 comments. But this isn't a post about things going viral, although it could be. In the comments people ask great questions. What if one of the straps broke? What if it slid off the top? How did you get it up there? How will you get it down? Why didn't you rent a truck? There are outcries toward his lack of safety concern and support for his ingenuity. In fact, he's an active participant in the discussion!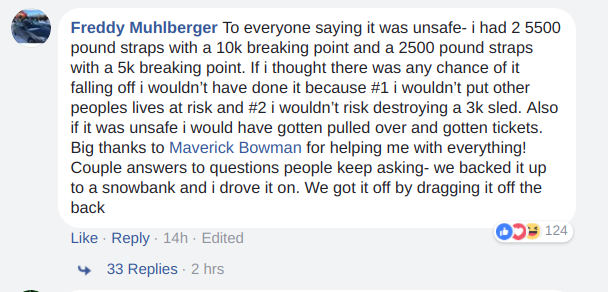 It's Wednesday, which means that tonight at 9:30 pm EST I'll host the first #MakeItReal Chat of the new year. Please join in for 30 minutes if you have the time! Our chat is inspired by Freddy Muhlberger and his Snowmobile Gumption.