ACT 1: The Starting Point
I filled up my car with gas recently and this is what I saw when I started the car: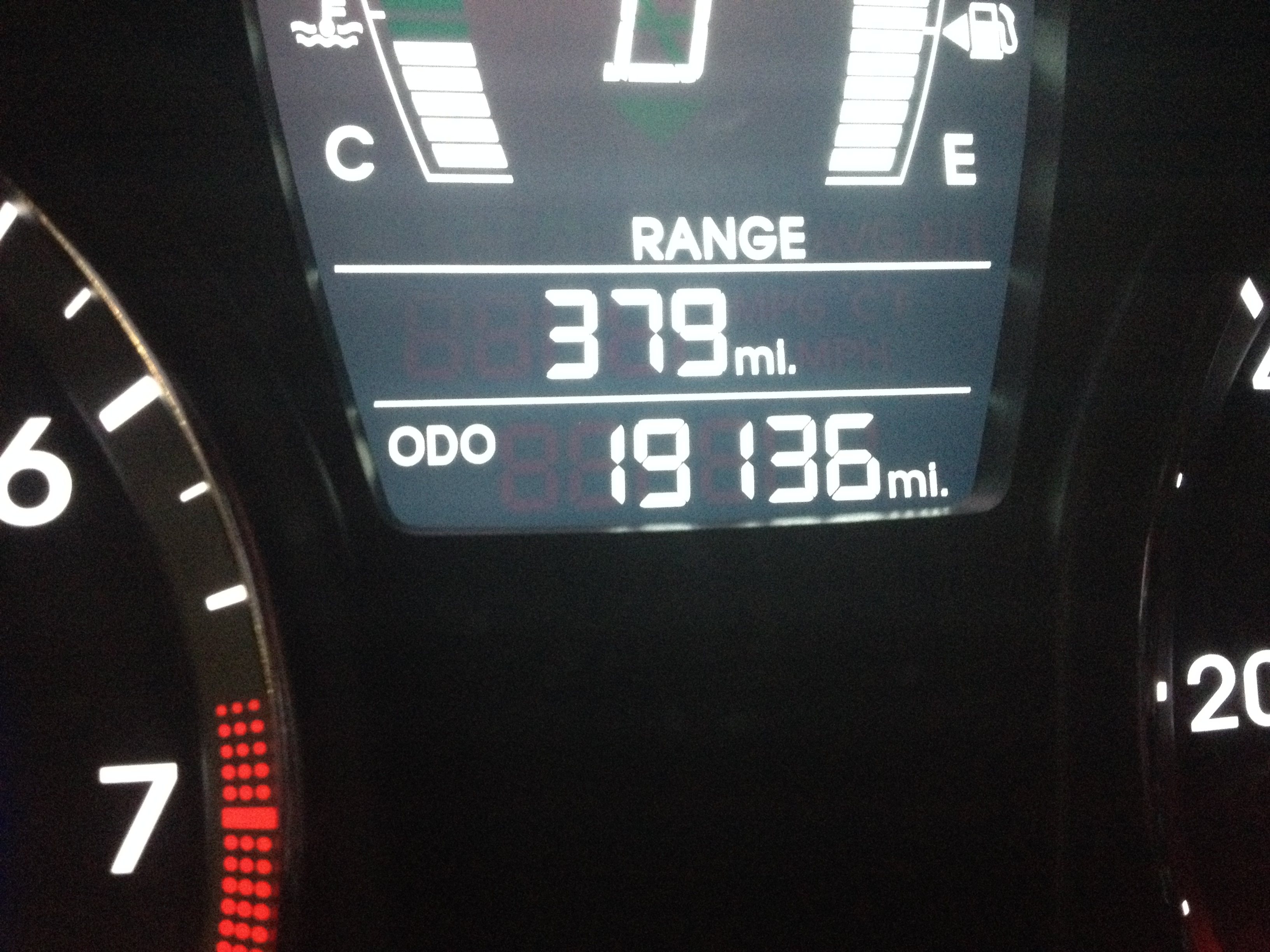 Being a professional "Noticer of Math Things" a few miles later I noticed this: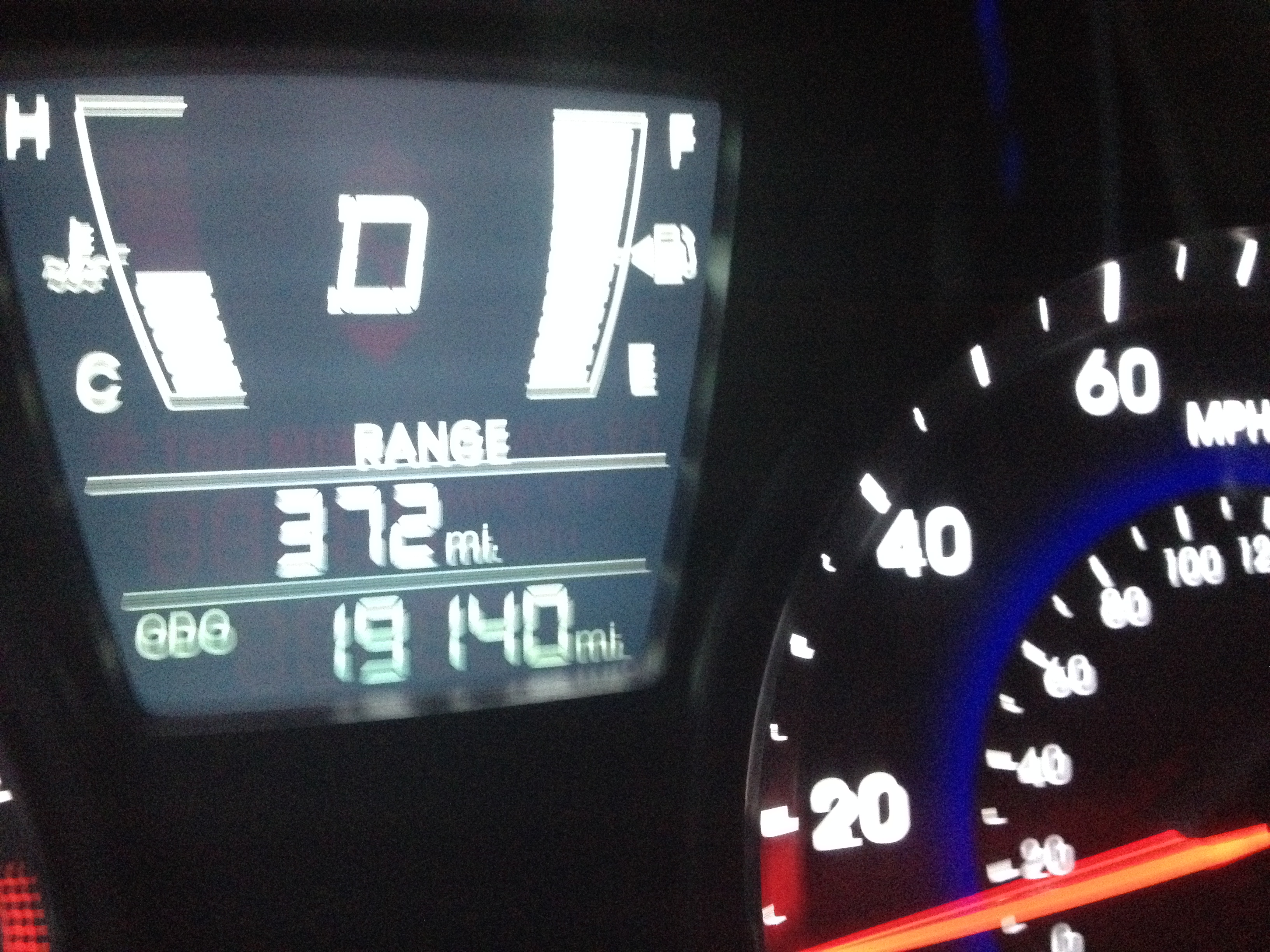 What do you notice?
What does that make you think?
If I show you these…
Now what do you think?
ACT 2: The Information.
I took a significant number of photos as I drove (don't tell my wife) and here they are.
ACT 3: Running Out
After plotting the data (not while driving), how do you feel about the digital mileage readouts?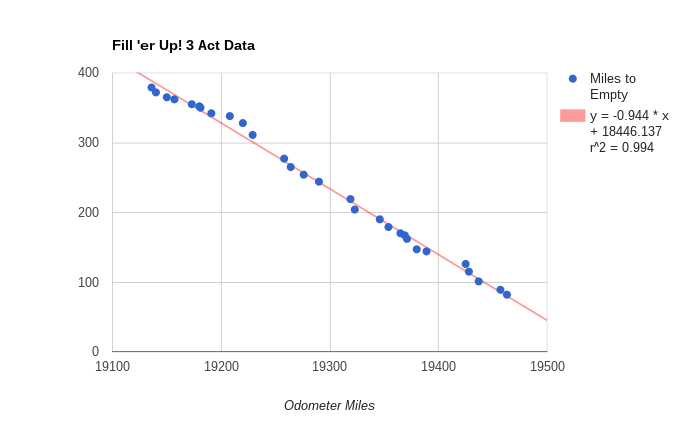 Link to Google Sheets Data file
Follow Up Question:
What's my average gas mileage?